Does this sound familiar?
Team spirit is lacking in your company
Management is failing to inspire employees
Your days are dominated by organisational tasks, leaving little room for a common vision
Cultural differences cause frequent misunderstandings
My training has no limits
I aim to provide training that engages and inspires all course participants. For a staffing concept to be successful, it must be inclusive and free of hierarchy. Because ultimately, it impacts everyone within the company, from employees to management. My workshops, seminars, training courses and one-on-one coaching are both holistic and modular, offering participants individualised support for their personal development. My focus is always on the complete picture. I am passionate about helping people develop their potential – and you too are invited to benefit. I subscribe to the "just-in-time" principle - meeting the precise needs and personal requirements of any given situation.
My clients include medium-sized companies and non-profit organisations, mainly in the IT, manufacturing, healthcare and banking sectors.
Putting "we" at the centre, worldwide – for more international success
How can you help existing and future managers succeed and develop?
Growing up with a multicultural background, I know only too well how cultural misunderstandings can throw up barriers to communication. It can be a small, unconscious gesture or merely some poorly chosen words. In companies that operate internationally, this can become a major problem. When working together in a multicultural team, it is important to understand cultural differences and develop strategies for better cooperation.
Management training – for better results and your own management style
Managers can make a huge difference – within their teams and in the company as a whole. Every action, every decision, every word has an impact. But it is not only leading others that matters – self-management is also an important part of being a successful leader. Before I can lead other people, I must set my own goals and master my own thoughts, behaviour and emotions. Running a company is a combination of self-management and managing others. Successful managers must be able to master both aspects effectively.
Managers can make a big difference – both within their teams and in the company as a whole. For effective self-management, it is important to think regularly about your own development. When should I take a step back, and when should I be more assertive? Is there a gap between how I perceive myself and how others perceive me?
How can I improve my strengths? In which areas can I develop myself further?
Impact can be achieved in many separate ways. In my modular training programme, participants acquire and develop skills in the following areas:
Vision
Decision-making
Communication
Empathy and social competence
Trustworthiness and integrity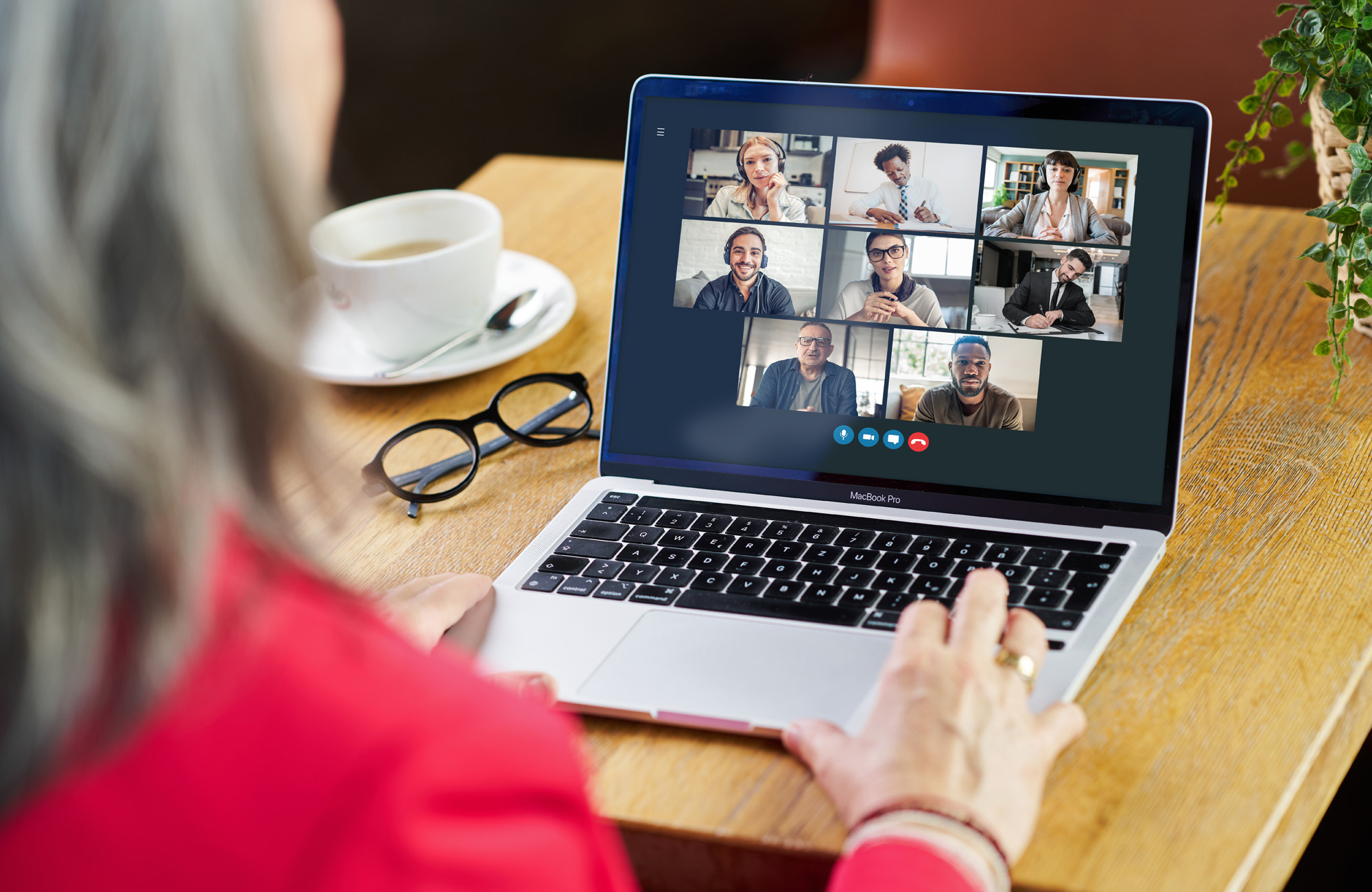 As a business trainer and coach, I ensure my clients receive the best possible care and support. And to meet their individual wishes and requirements, I provide training and coaching sessions both online and face-to-face. For online sessions I use the latest video conferencing software. This allows us to exchange ideas in an intense and personal way – even at a distance.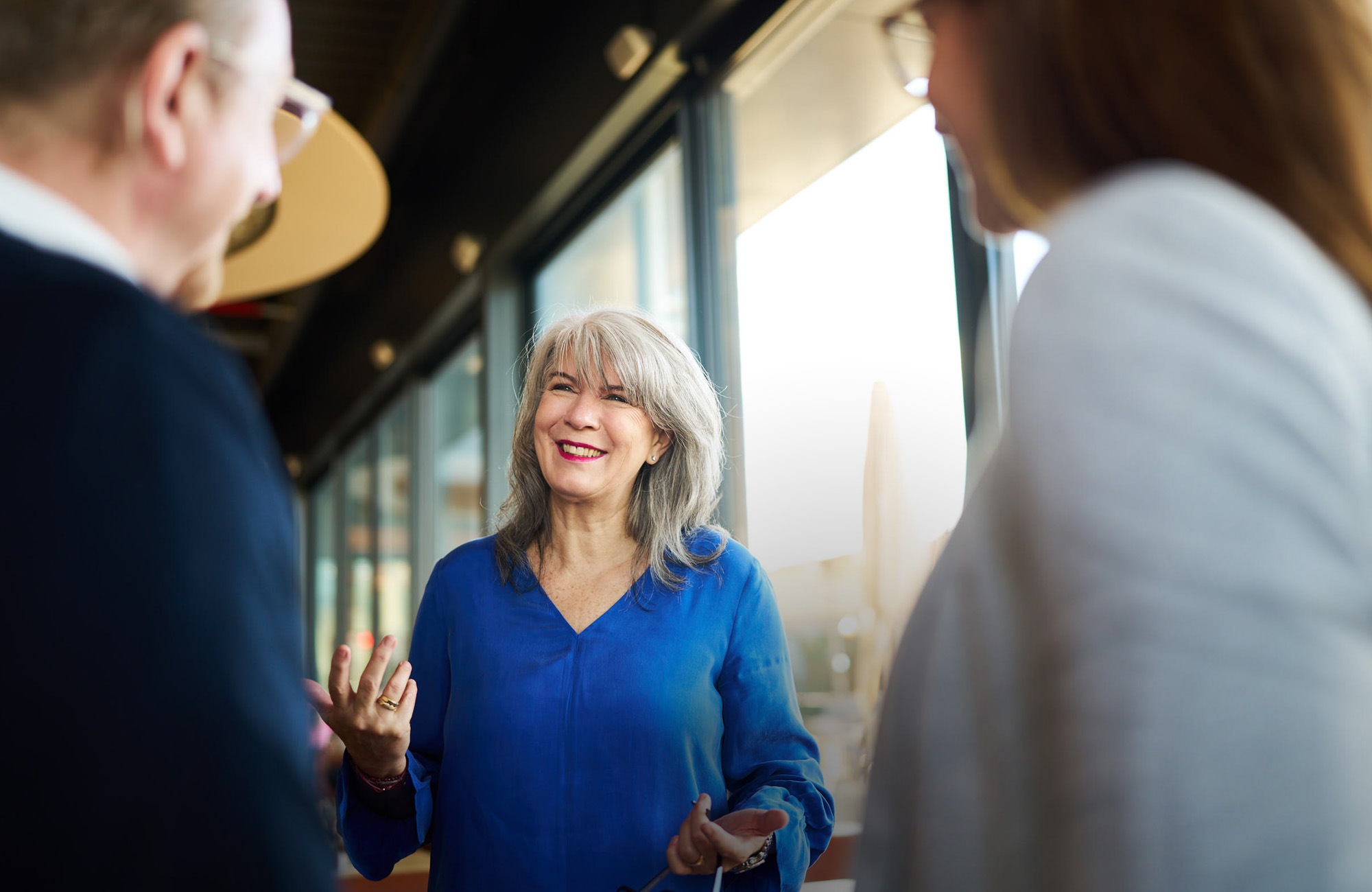 »Sylke builds effective working and professional
relationship with all in training.« (J. Nosh, Lufthansa)
»Sylke builds effective working and professional
relationship with all in training.« (J. Nosh, Lufthansa)